Resurrection of Our Lord Catholic Parish
A dynamic Catholic community called by the Risen Lord to share God's love through worship, service, and solidarity.
We are located at
1940 Saunderson Drive, K1G 2C9
Pastor
Father Robert Masternak, SDS
Lord's Day Masses
Saturday – 5:00 pm
Sunday – 9:00 am & 11:00 am
Weekday Masses
Tuesday to Friday – 8:00 am
Special Masses
First Saturday Mass (Nicodemus Mass)
Saturday, October 7th, 2023
12:01 am
Memorial of the Guardian Angels
Monday, October 2nd, 2023
9:00 am
Confessions & Adoration of the Blessed Sacrament
Every Friday – 8:30 am to 9:30 am
Every First Friday of the month – 5:00 pm to Midnight
(Confessions – 7:00 pm to 9:00 pm)
Every Saturday – Confessions – 4:00 pm to 4:30 pm
Please see the News section for any additional Adoration or Confessions times.
News and Announcements
Guardian Angels (October 2nd)
Monday mass at 9:00 Am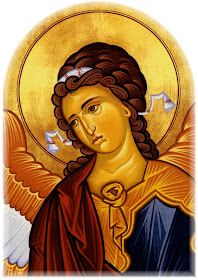 From its beginning until death, human life is surrounded by the watchful care and intercession of angels. "Beside each believer stands an angel as protector and shepherd leading him to life." Already here on earth, the Christian life is shared by faith in the blessed company of angels and men united in God. (CCC 336).
Christ is the center of the angelic world. They are his angels: "When the Son of Man comes in his glory, and all the angels with him. " They belong to him because they were created through and for him: "for in him all things were created in heaven and on earth, visible and invisible, whether thrones or dominions or principalities or authorities – all things were created through him and for him." They belong to him still more because he has made them messengers of his saving plan: "Are they not all ministering spirits sent forth to serve, for the sake of those who are to obtain salvation?" (CCC 331).
Prayer to my Guardian Angel
O Angel of God, my Guardian dear
To whom God Loves
be with me here
Ever this night, be at my side
to Light and Guard
to Rule and Guide.
Amen
First Friday Adoration of the Blessed Sacrament and Confessions
Friday, October 6th, 2023
5:00 pm to Midnight
On Friday, October 6th, from 5:00 pm to Midnight will be held First Friday Adoration (Confessions will be heard: 7:00 – 9:00 pm).
Nicodemus Mass
Saturday, October 7th, 2023
12:01 am
Nicodemus Mass will be celebrated beginning at 12:01 a.m. on Saturday, October 7th.
It's exciting to have had parish's life-time parishioner, Bianca
Picciano, attend WYD in Lisbon. To read Bianca's article about
her experience, click on the WORLD YOUTH DAY 2023 –
ARTICLE tab on the top right-hand corner of this page!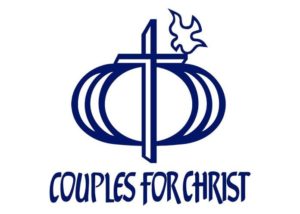 (Christian Life Program) CLP to be held in the parish from October 14th – December 7th. For details, click on the NEWS tab.
Prayer Shaw Ministry at Resurrection of Our Lord Parish graces those who are sick or infirm with the warmth and comfort of prayer shawls prayerfully knitted or crocheted by the ministry's members. At the parish, throughout the year, there are three Masses with anointing of the sick.
After Mass is over, there is a blessing by Deacon Yves Trottier of the prayer shawls and contributed to those in attendance. If you would like to know more about this ministry, any questions or offers for help would be welcomed.