Resurrection of Our Lord Catholic Parish
A dynamic Catholic community called by the Risen Lord to share God's love through worship, service, and solidarity.
We are located at
1940 Saunderson Drive, K1G 2C9
Pastor
Father Robert Masternak, SDS
Lord's Day Masses
Saturday – 5:00 pm
Sunday – 9:00 am & 11:00 am
Weekday Masses
Tuesday to Friday – 8:00 am
Special Masses
Nicodemus Mass
Saturday, December 2nd 2023
12:01 am
Christmas Mass Schedule
4th Sunday of Advent
December 24th
Saturday 5:00 pm
Sunday 9:00 am and 11:00 am
Nativity of The Lord
December 25th
Sunday 5:00 pm and 8:00 pm
Monday 9:00 am and 11:00 am
Christmas Celebration Mass in Polish
December 26th at 6:00 p.m.
We will celebrate Mass in Polish (everyone is welcome); you don't need to speak Polish to attend.
After Mass, join us in the hall to sing traditional Polish Christmas carols. Wesołych Świąt.
Christmas Week
Tuesday / Wednesday / Thursday / Friday, Dec 26th – Dec 29th, 2023
9:00 am
Pro-Life Mass
Feast – The Holy Innocents
December 28th 9:00 am
Holy Family of Jesus, Mary and Joseph
December 31st
Saturday 5:00 pm
Sunday 9:00 am and 11:00 am
Mary, the Holy Mother of God
January 1st, 2024
Sunday 5:00 pm
Monday 10:00 am
Advent Confessions
Thursday, Dec. 14th, from 8:30 a.m. to 9:45 a.m. and 5:30 p.m. to 7:15 p.m. Advent Confessions will be heard with visiting priests being present.
Confessions & Adoration of the Blessed Sacrament
Every Friday – 8:30 am to 9:30 am
Every First Friday of the month – 5:00 pm to Midnight
(Confessions – 7:00 pm to 9:00 pm)
Every Saturday – Confessions – 4:00 pm to 4:30 pm
Please see the News section for any additional Adoration or Confessions times.
News and Announcements
For First Friday and Saturday in December,
The Queenship of Mary Sisters
will have several of their Sisters present to lead the hour of
Adoration from 11 PM to 12 AM, and to participate in
the Midnight Mass with music and readings:
traditional prayer, songs and moments of silence
within their spirituality.
First Friday Adoration of the Blessed Sacrament and Confessions
Friday, December 1st, 2023
5:00 pm to Midnight
On Friday, December 1st, from 5:00 pm to Midnight will be held First Friday Adoration (Confessions will be heard: 7:00 – 9:00 pm).
~ followed by ~
Nicodemus Mass
Saturday, December 2nd, 2023
12:01 am
Nicodemus Mass will be celebrated beginning at 12:01 a.m. on Saturday, December 2nd.
It's exciting to have had parish's life-time parishioner, Bianca
Picciano, attend WYD in Lisbon. To read Bianca's article about
her experience, click on the WORLD YOUTH DAY 2023 –
ARTICLE tab on the top right-hand corner of this page!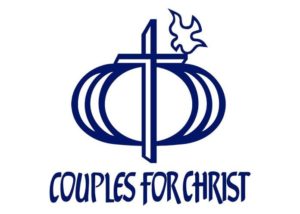 (Christian Life Program) CLP to be held in the parish from October 14th – December 7th. For details, click on the NEWS tab.
PRAYER SHAWL MINISTRY
The Prayer Shawl Ministry at Resurrection of Our Lord Parish gifts to those who are sick, infirm, or in distress, the warmth and comfort of prayer shawls prayerfully knitted or crocheted by the ministry's members. Completed shawls are blessed by Deacon Yves Trottier. If you or someone you know would like to receive a prayer shawl you are invited to:
1. Attend one of the three Masses with anointing of the sick held throughout the year. After Mass is over, blessed prayer shawls are available for those in attendance who wish to receive one.
2. Contact the parish office to request one. You can then arrange to pick up the shawl or have it delivered.
If you would like to know more about this ministry, have questions or would like to contribute your talent, yarn, or make a donation, please contact the parish office.