Five Reasons Why Our
Confirmation Candidates Want to be Confirmed
Have a quick look at the Sacraments page to read five reasons why Confirmation candidates at Resurrection of Our Lord Parish want to be confirmed.
Parish Bake Sale
Coffee Sunday Ministry will be holding a Christmas Bake Sale on:
Saturday, December 9th, 2:30 p.m. to 7:00 p.m.,
and
Sunday, December 10th, 9:00 a.m. to 1:00 p.m.
(before and after all Masses).
Donations of your favorite baked goodies would be greatly appreciated. You can drop them off in the church hall on Saturday, December 9th, between 2:00 pm. and 4:00 p.m.
Monies raised will be going towards the Coffee Sunday Fund and other Socials. Contact the parish office for any questions.
First Friday Adoration of the Blessed Sacrament and Confessions
For First Friday and Saturday in December, The Queenship of Mary Sisters will have several of their Sisters present to lead the hour of Adoration from 11 PM to 12 AM, and to participate in the Midnight Mass with music and readings: traditional prayer, songs and moments of silence within their spirituality.
Friday, December 1st, 2023
5:00 pm to Midnight
Confessions will be heard: 7:00 – 9:00 pm
Nicodemus mass
Saturday, December 2nd, 2023
12:01 AM
We are pleased to announce that our Children's Christmas Pageant will be held at 4:45 p.m. before the 5 p.m. Christmas Eve Mass.
Join us in a sweet retelling of the Birth of our Lord Jesus.
We ask that children be able to attend the two rehearsals leading up to the pageant. Stephanie Gluscic and Natasha Nesrallah
will be coordinating this year's pageant. To register, please email:
natashanesrallah@gmail.com
Men's Rosary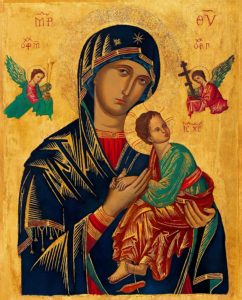 Every second Wednesday
At 6:30 PM
For Men's Rosary followed by our Men's group to hear a talk.
Current Schedule:
NOVEMBER 15th, 29th.
The November 15th Rosary will be dedicated to prayer for all the men in our families.
Liturgy of the Hours
In September we will begin a weekly celebration of the Liturgy of the Hours (Morning and Evening Prayers) in view of which we will need people to preside at some of these liturgies. For this purpose, Dcn. Yves will begin instructing a group of people in praying the Morning and Evening prayers beginning on Tuesdays at 7:00 pm in meeting room D. A sign-up sheet is provided at the back of the church, please plan on joining us, even if only out of curiosity.
Women's Group Ministry
Will resume in the Fall of 2023
Will Resume in the Fall (September) of 2023.
Resurrection of our Lord Children's Choir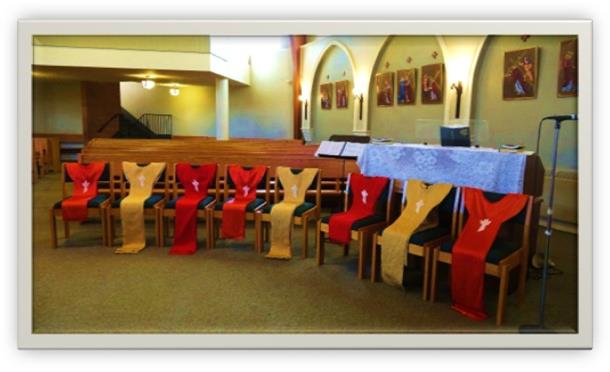 You are invited to sing in the Children's Choir at the 11:00 am Mass.
Practices begin on Friday, September 8th at 6:30 pm.
Come in by the back door. There will always be an open door with meet and greet.
On Sunday mornings, everyone meets at 10:30 am in Room C, before Mass begins at 11:00 am.
For questions, contact Sylvia Picciano, at: swpicciano@gmail.com.


(Christian Life Program) CLP
Couples for Christ (CFC) is a Catholic community recognized by the Vatican as a Private International Association of the Faithful of Pontifical Right. CFC strives to build the church of the home and the church of the poor by providing support to couples and (through their families) people of all ages in living out the vocation that God has planned for them. Since its establishment in 1981, CFC is now present in over 100 countries worldwide. CFC members receive regular formation teachings, attend fellowships, conferences, and actively support various parishes in Ottawa. It is a blessing to serve God as a family. Every member receives nourishment through various ministries: for kids below 12 years old, "Kids for Christ"; for youth ages 12 to 20, "Youth for Christ"; for young single adults ages 21 to 40, "Singles for Christ"; and for mature men and women (41 years old and above), "Servants and Handmaids of the Lord".
Christian Life Program (CLP) Have you ever wondered what your purpose is in life, or what are the things you ought to do to enjoy life? This Fall Couples for Christ invites you to join us on a journey to discover that God wants each one of us to enjoy a wonderful life and to find out together how to make the best of our lives and family.
The Christian Life Program is a free faith study for adults of all ages, and married couples, intended to lead the participants to a renewed understanding of God's call to each one of us as Christian individuals, and couples. The Christian Life Program consists of 8 sessions. Each session lasts approximately 2 hours and includes prayer time, teaching, group discussion, and fellowship.
The CLP program will begin on October 14th and continue until December 2nd (Every Saturday from 1:30 to 3:30 PM). To register or for more information please contact Jerico Gapas via email: jerico.gapas@gmail.com or mobile: 613-291-1229
Salvatorian Alms for Ukraine
Dear Parishioners, during Lent many of you gave something up and offered an Alm to generously support parishes and communities in Ukraine. Below is an update from a Salvatorian-led Parish in Brzozdowce, Ukraine, highlighting some of the projects funded by Salvatorian Parishes around the world, including Resurrection of Our Lord Parish. There have been transports with humanitarian aid to Salvatorian Parishes helping refugees in Ukraine. A Mitsubishi L200 truck was purchased (as well as a new ambulance). The truck is operated by a local parishioner (a platoon paramedic) to provide medical aid to those wounded in combat in Eastern Ukraine. In addition to providing relief to refugees, the Parish in Brzozdowce has become a humanitarian aid point. Aid supports the immediate needs of the population, but is mainly distributed by the Pastor to hospitals and dormitories sheltering refugees in Nowy Rozdół, Ukraine. Aid is also sent to volunteer organizations caring for young children and orphans from areas affected by intense military operations (the bombarded city of Bucza near Kiev, as well as Luhansk, Donetsk and Zaporizhia oblatsts). Mattresses were provided for an orphanage in Eastern Ukraine, and for Ukrainian defenders, as well as for refugees in the Brzozdowce Parish boundaries. The Salvatorian Fathers continue to organize convoys with aid!
On behalf of the Salvatorian Fathers working in Ukraine, the people of Brzozdowce parish, and those who live there as refugees, I want to say thanks to Resurrection of Our Lord Parishioners who gave Alms to the people in Ukraine. And I would like to personally say congratulations to those who gave their gifts by giving something up for themselves to give to others.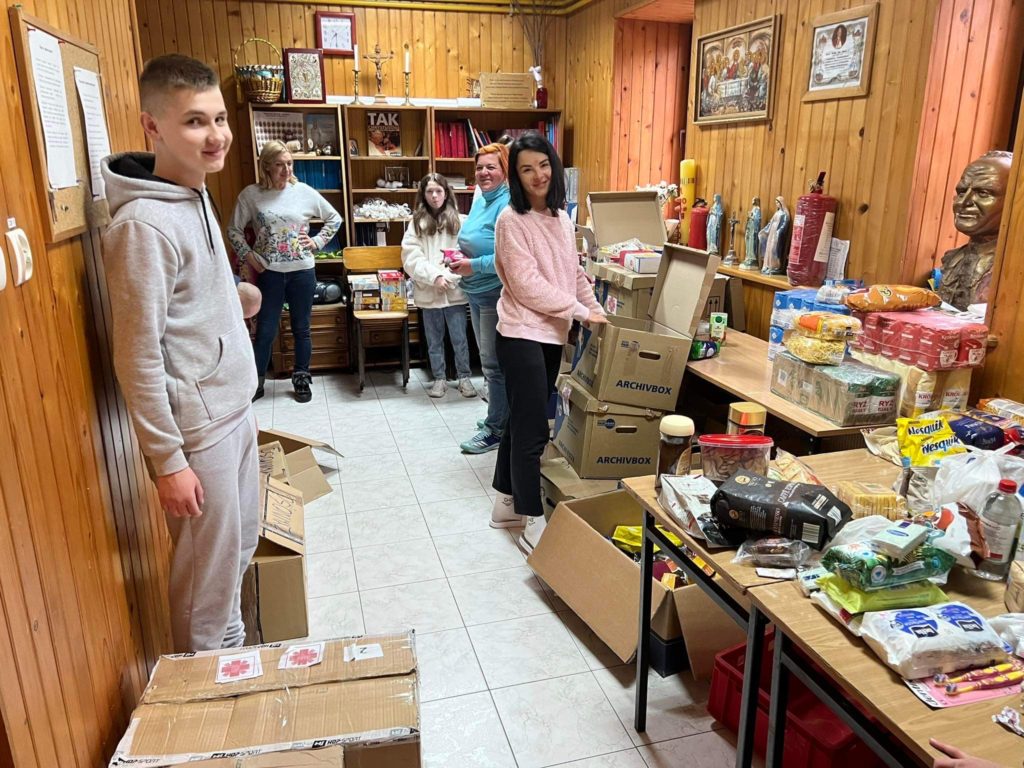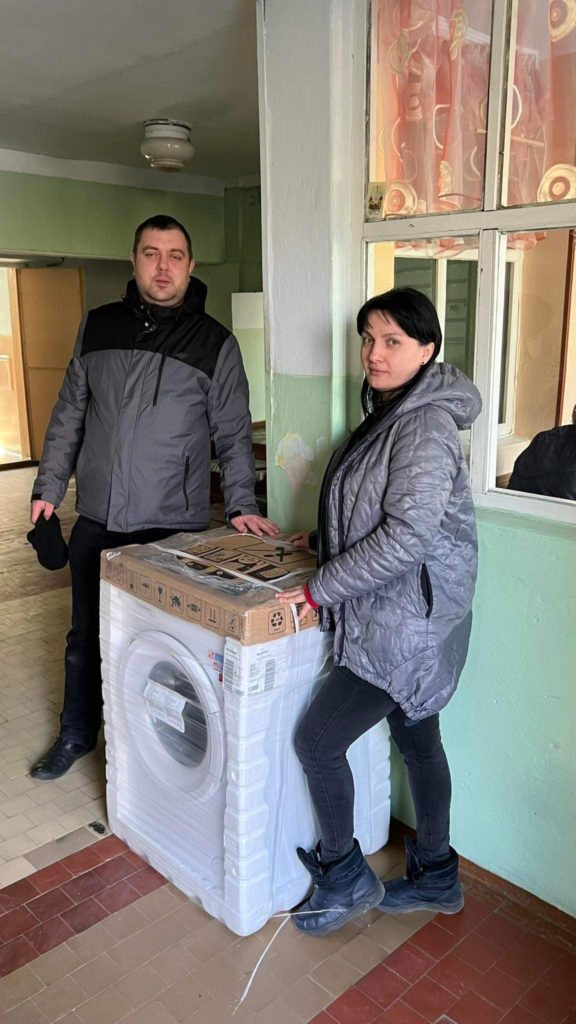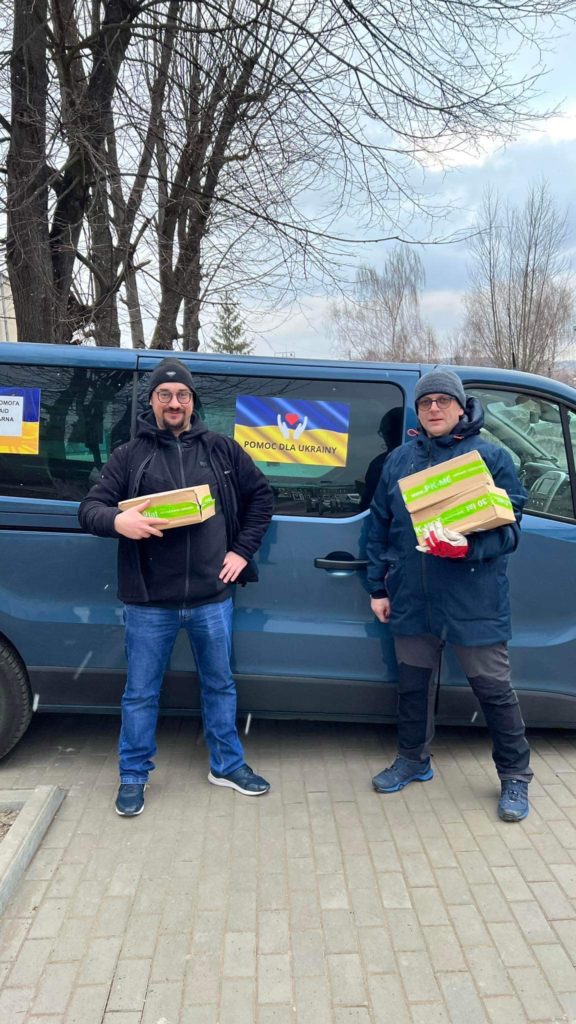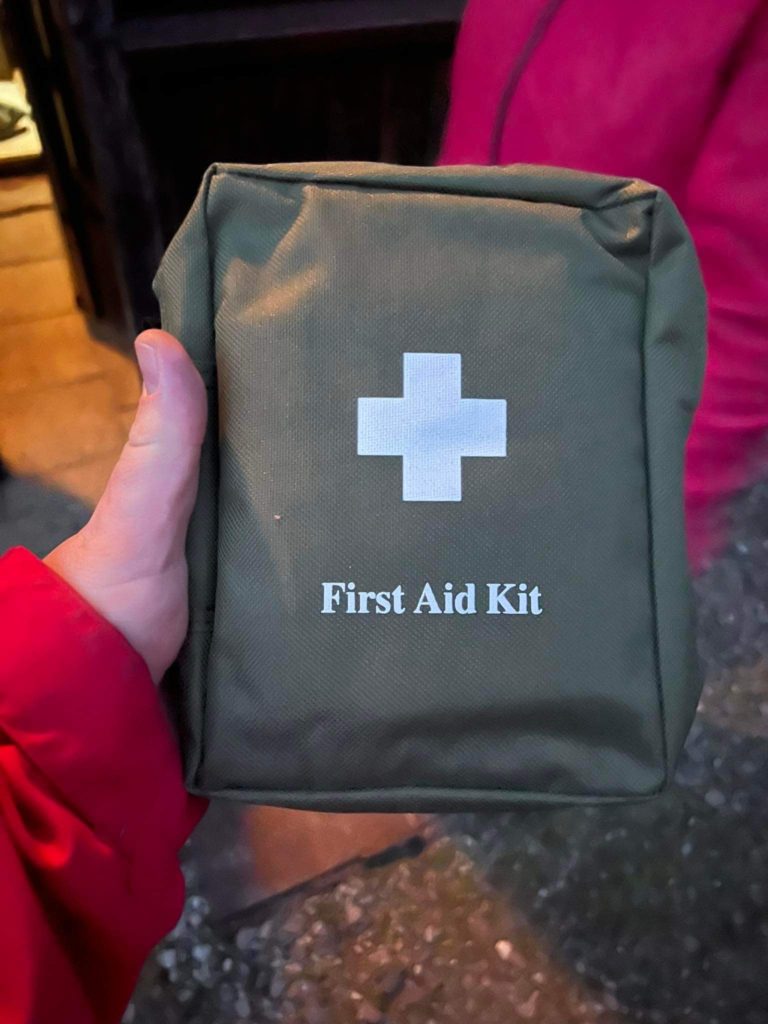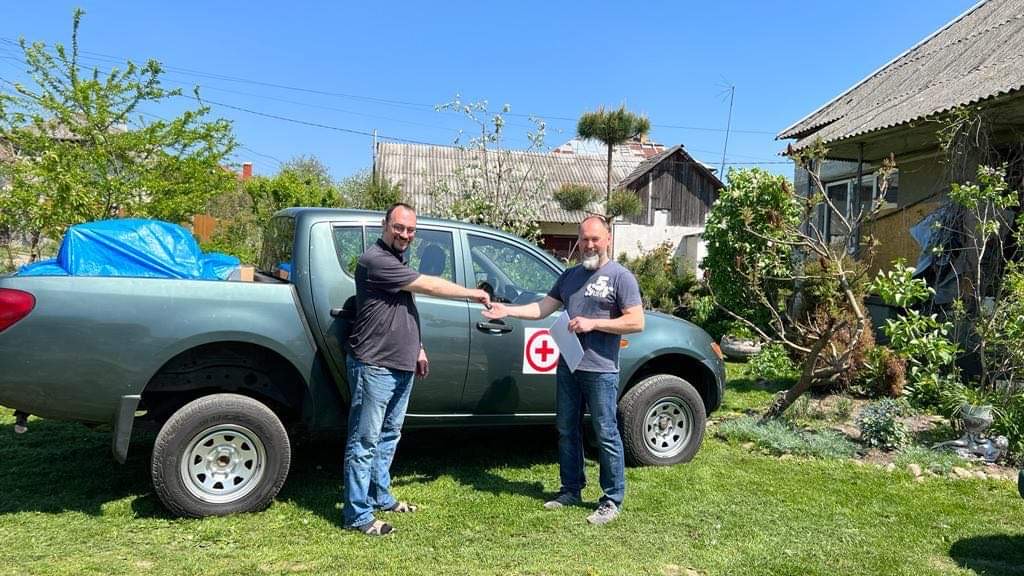 Academia Stella Maris
2023 – 2024 School Year
"Teaching the Salt of the Earth, the Light of the World"
Unique Part-Time and Full-Time Catholic Programs for Gr. K-12.
www.academiastellamaris.ca / 343-883-6600 info@academiastellamaris.ca